30 Years of Excellence: Crafting Unforgettable Railroad Industry Conferences
Since 1993, Wheel Rail Seminars (WRS) has produced the Wheel/Rail Interaction Conference (WRI). Over the many years, the conference has become synonymous with high quality, practical presentations and the very best in networking.
The WRS team is made up of a dedicated group of professionals with the mission of creating meaningful connections for people in the railroad industry. WRS is now offering event management services to help showcase other organizations in the railroad industry.
Kevin Oldknow of Simon Fraser University comments on the Wheel Rail Interaction (WRI) conference: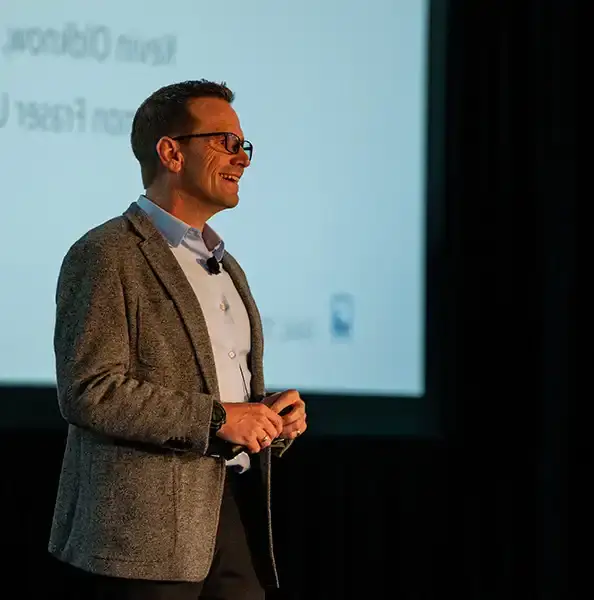 Kevin Oldknow
Associate Professor at Simon Fraser University
Bringing a Diverse Community Together
The Wheel Rail Interaction conference was created and built on the idea that our industry can only make progress in solving its most difficult challenges, and becoming the best version of itself, if there is free and open communication across the boundaries of traditional organizational silos.
Wheel Rail Seminars has excelled in creating events and environments in which there is a positive and open dialogue between personnel involved in rolling stock, track, operations, and management. Updates and ideas are shared between railways, suppliers, consultants, researchers, and regulators. Connections are made and conversations opened between some of the most junior and some of the most experienced members of our industry.
It has been a great privilege for me to attend and be involved in WRI conferences for nearly 20 years, as a participant, presenter, principles course chair, and most recently co-chair and program director. During this time, I have seen the many ways in which WRI has sparked new ideas and helped to build enduring relationships and networks across diverse members of our community. At each WRI conference there is always something new to learn, someone new to meet, and something valuable to take away.
What makes a great event?
The people. Successful events provide rich ways for people to interact. Over time, those events begin to foster a sense of community. Wheel Rail Seminars has witnessed this first hand with three decades of experience producing the WRI conferences.
It also takes a great team. People with experience, knowledge, contacts, and expertise in multiple areas including planning, program development, venue and vendor management, logistics, marketing, and technology. We have such a team. Come meet the people behind Wheel Rail Seminars. Our team does just that.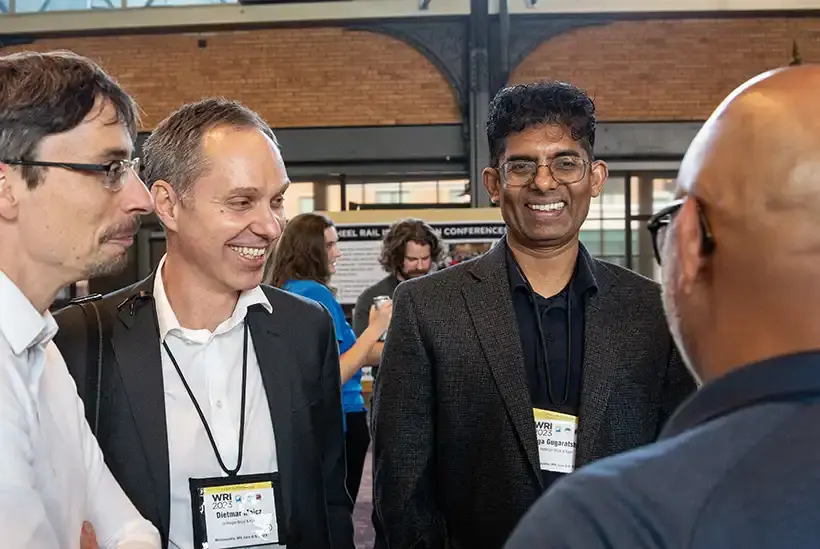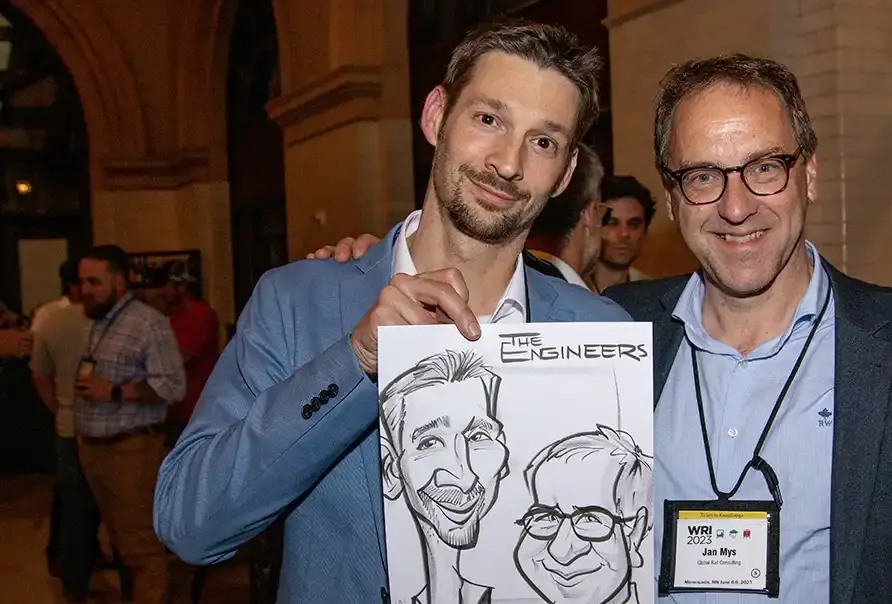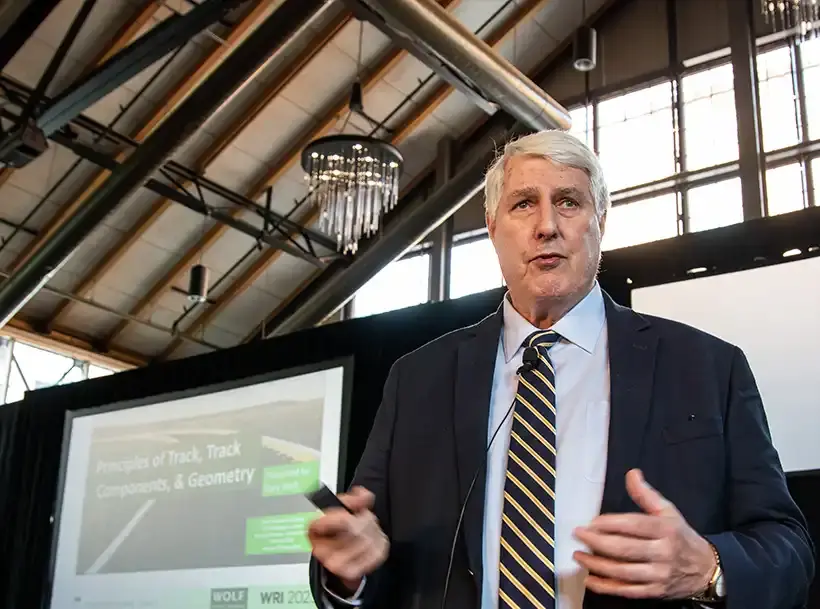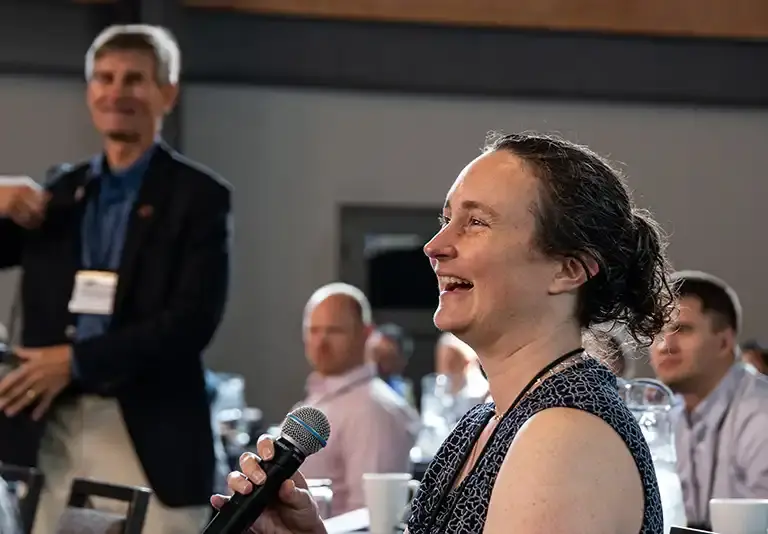 Meet our team
We're a dynamic group of individuals who are passionate about what we do.
Gordon Bachinsky

Founder and CEO

Brandon Koenig

Director of Operations

Bob Tuzik

Executive Program Director

Erica Koenig

Director of Marketing & Events

Stephen Parker

Web Developer & Event Technologist

ExpoZone

during the entire
WRI 2024 Conference

ExpoZone partners enjoy a special chance to both participate in and sponsor the WRI conference, fostering a mutually beneficial platform to showcase new and existing product and services, and establish valuable connections with fellow attendees.
InfoZone

included with
Heavy Haul Seminar

The InfoZone enhances the annual Heavy Haul Seminar by providing specialized technical sessions hosted by our InfoZone partners, experts in wheel/rail interaction. These integrated sessions, serving small groups of around 25 delegates, delve into the presenting company's specialty, promoting deeper insights into vehicle-track dynamics. This unique concept consistently earns high praise from both participants and InfoZone Partners for its effectiveness.
Partnership Programs & Events

We are dedicated to collaborating with your company to either establish innovative new conferences or enhance the management of your existing ones. Our extensive range of services and capabilities, successfully applied to the WRI Conference, seamlessly transfer to any conference we support. Your event's success is our priority, and we're committed to tailoring our expertise to meet your specific needs and objectives.
Our Services
At Wheel Rail Seminars, we translate your vision into memorable events that resonate with your audience and reinforce your brand's identity. Our suite of conference services is designed to handle every detail impeccably, from initial planning to post-event analysis, ensuring a seamless experience for you and unforgettable moments for your attendees.
Comprehensive Event Planning

From conceptualization to execution, ensure your event's success with our seasoned program development and planning expertise.

Polished Pre-Event Solutions

Leverage services such as our professional speaker management, intuitive online registration and VIP sponsor coordination that will make your event shine.

Effective Communication Strategies

Harness the power or our extensive email list for industry communication, skilled social media marketing, and robust website content to drive engagement.

Venue and Vendor Sourcing

Discover the perfect venue and reliable vendors for accommodations and meals to make your event stand out without breaking the bank.

Modern Website and App Design

Promote your event to attendees with a modern website and spur socializing and discussions with a smartphone app designed for your event.

Post-Event Analysis

Utilize post-event surveys and engagement scoring to measure success and drive improvements for future events.
What are attendees of Wheel Rail Seminars events saying?
Thousands of people have attended our events and we're honored to have received such high praise from the wheel-rail community.
Get in touch
For questions about Wheel Rail Seminars, the Wheel Rail Interaction Conference or how we can partner together, please send us a message!
Address

3031 Commercial Ave
Northbrook, IL 60062